Purchase Guide to choose your Automotive LED Bulbs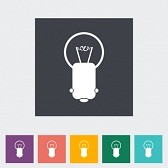 It seems simple to choose a
bulb for your car,
but far from it. Many criteria come online. Many of you ask us the same questions, so this purchase guide is here to answer them.
For starters, there are different technologies and different LEDs. The offer is too wide to review all products one by one, but here is what you should know:
- For starters, there are basic LEDs, simply designed to operate in 12V, operating only in one way. Those products will work perfectly for interior lighting, or on vehicles that do not have electronics on board.
- Then there are bulbs with a system called "No-Polarity". they can be placed in any way and most often, this technology can also act as anti residual current system.
- Finally, you can go for error proof bulbs, or CANBUS bulbs, made to operate on latest vehicles, do not display errors on the dashboard, do not stay lighted because of residual current and can work both ways.
Our range of products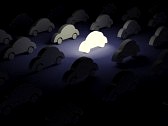 In our shop, you will find two large families, a classic range that includes the first two families and an error proof range.
But how to choose ? Well it's very simple: remove the original bulb and see if your vehicle indicates a faulty bulb. If so, you need to choose an error-proof bulb. If not, then you can go for the classic or error-proof range. Indeed, if your vehicle does not need CANBUS system, but you still want to buy an error proof LED bulb, it will not cause any problem. For example, for interior lighting, if you need a festoon base bulb, the ideal solution is to buy our 6 LEDs 5730 version, because they are very powerful. The error proof system won't be of any use, but the lighting will be outstanding !
Quality is important, but how much does it cost ?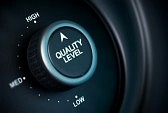 Here, we only sell high quality products with a real 2 year warranty.
But what makes the difference between our products and what you can find elsewhere ?
Everything: the brand of the led (Bridgelux), the number of LEDs on the bulb, the stabilization of the current, the error proof system, the anti-overload system, the anti-residual current system, the quality of the plate and finally the quality of all the components and whether it's a manual or machine manufacture. The manual manufacturing costs less but the finish is downgraded. Careful with products that seem to be the same! In the two photos below, the bulbs are extremely similar but the quality is not the same at all.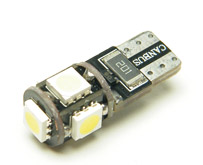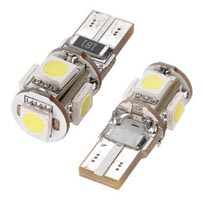 How do we know which LED is the most powerful ?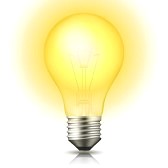 We now add the value in lumens to give you an idea of the power. At first, the main value we could use was the Watt value, but now, with the variety of products that we can find, this value doesn't really mean anything. You can encounter 10W led bulbs with a very low light output and a very powerful 3W bulb. the number of LEDs or the value in watts are important indications but the value in lumens is the one piece of information to take into account to make your choice.
To conclude, choosing an automotive LED bulb remains simple and after reading this guide, you are now ready to make your choice.