Purchase Guide for HID or LED Headlights Conversion Kit


HID or LED Headlight Conversion Kits is an effective way to increase the lighting power of your vehicle and get a white lighting without changing the entire headlight. There's no need to be originally equipped with LED or HID lighting anymore. It is now possible to convert your halogen lighting by simply changing your bulbs.

Chossing your new lighting requires several steps :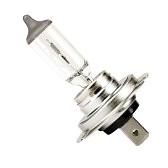 Type of bulb
It is important to know which bulb fits your vehicle to find out which HID or LED kit you need. If your vehicle is in H7, you will need to take an H7 kit. If you do not know what light bulb your car requires, take a look at your vehicle, your service book or click here.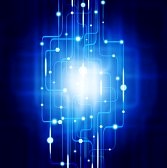 Type of kit
Regarding HID kits, we only have one reference, the 55W HID Conversion Kit that works on any type of vehicle. The associated slim digital ballast is error proof.
Digital kits are the most recent versions available. More stable, faster on ignition ... This 55W range helps you having a quality equipment that lasts over time thanks to a output voltage regulated by a processor which allows it to quickly stabilize the output voltage and to extend the life of the bulbs.

As for LED kits, we have 3 references. HID techonology will soon disappear mostly because LED is more and more efficient, and its performance is now very close to the luminous intensity of xenon. We have this entry level product, at the very affordable price of 39.90 €. We then have the middle range kit LED that is cooled off with a fan and costs 69.90 €. This LED generation is rather old but remains effective at a lower cost. And finally our high-end version equipped with a mini fan that fits into any headlight, starting from 89.90 €.

However, LED kits are not provided with an error-proof system ! It is then appropriate to add warning canceller adapted to each bulb to overcome this problem if you encounter it.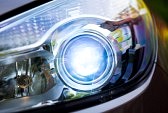 Emitting color
Here you will only find 6000°K color temperature. Why ? Simply because we offered 4300°K and 8000°K for a long time, but a large majority of the customers asked for 6000°K. The 4300°K is too yellow and the 8000°K too blue. Basically, a new car from a car dealership with xenon or LEDs will have the same shade of color lighting than our 6000°K HID Kits.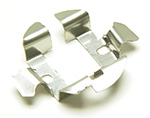 Bulb sockets
Some vehicles (the VW Golf 5.6, Scirocco, FORD focus, BMW E46 ...) need a bulb socket to set a xenon kit or LED kit. Most often on these vehicles, as it is the bulb holder that also makes the electrical connection, you will need the same bulb without the electrical connection to pass the wiring of the xenon bulb or LED. You will find this in the category "Bulb Sockets" in the Accessories of the Automotive section.