Deco trend: 10 ways to decorate your home with light garlands
The holiday season is over and we have to admit that this "back to normal" makes us all a little gloomy ... No more Christmas spirit, sharing and family reunions. So just to make the magic of Christmas last a little longer, we decided to talk about the decorative LED lights and the many ways to include them in your home decor. Delicate and a touch of magic, discover 10 ways to adopt the LED garland in your decor ...https://www.planeteleds.fr/en/party-led-decoration/4648-christmas-garland-led-flash.html
Why a make over of my house with LED light garlands ?
Quite simply because it is one of the cheapest trendy decorative elements to redecorate your home in style. There are all colors and all shapes, the LED garland can be very long to create real cocooning spaces….

We are therefore left with endless possibilities to make our house a festive place while remaining chic and subtle. Your living room seems transformed without having to change furniture or sofa!
How to decorate my house with light garlands ?
1/10 As a head-board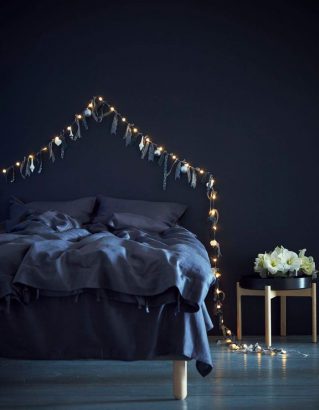 Above your bed, the LED light garland will bring you a soft and subtle light. Much less aggressive than any bedside lamp, it will make it easier to fall asleep and promote better quality sleep.
2/10 Around a mirror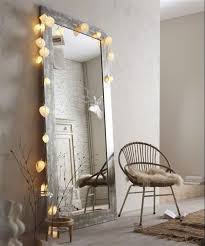 Use a thin LED garland and wrap it around a mirror and go for a warm white color. Radiant and healthy glow guaranteed !
3/10 On your bedroom ceiling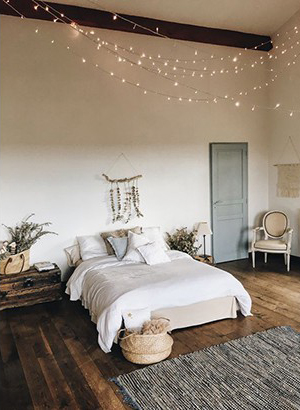 Like a starry sky above your head, create a magical and fairy atmosphere in your bedroom with a simple LED garland!
4/10 In a jar or a bottle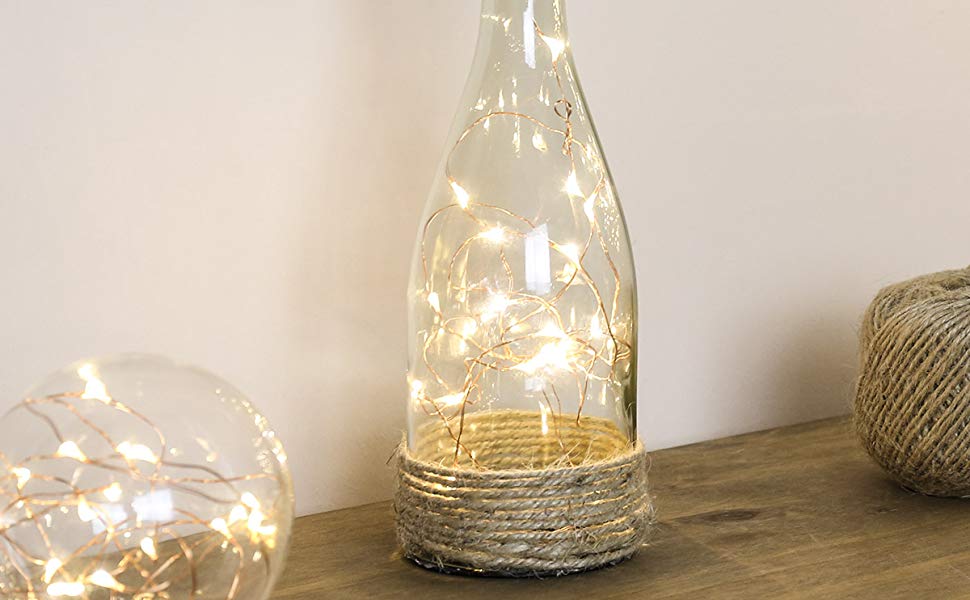 The LED garland, arranged like this, will take up little space but will allow you to bring a real element to your decoration. Practical and trendy, DIY style, we absolutely love it!
5/10 Under a glass bell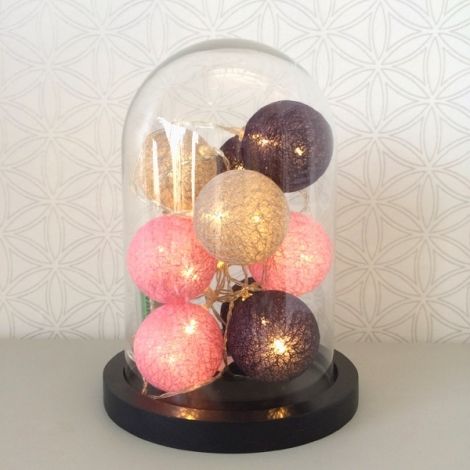 Another way to use your LED light garlands in an original way is to put them under a glass bell! Quite trendy these days, you can use a thin garland or a multicolored ball garland and create an actual light lamp with your own hands!
6/10 With photos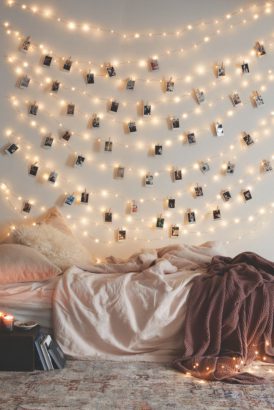 Sublimate the portrait of your loved ones and use light garlands to hang your photos!
7/10 In baby's room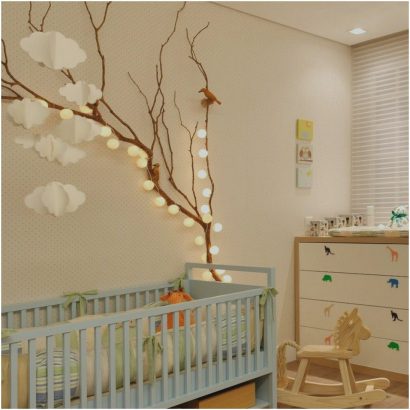 To replace a night light, the subtle and soft light of a ball LED garland will be ideal to soothe and help baby to sleep.
8/10 Along the staircase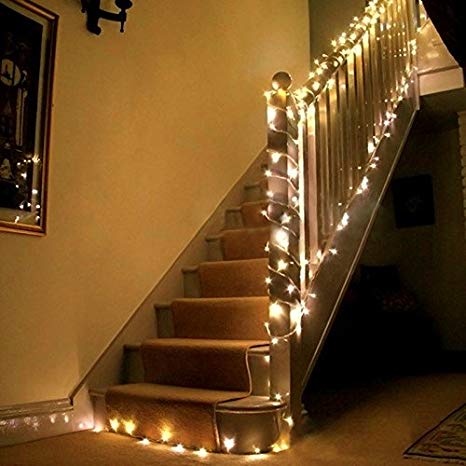 Decorate your bannister with a garland for a chic and festive atmosphere!
9/10 On a book shelf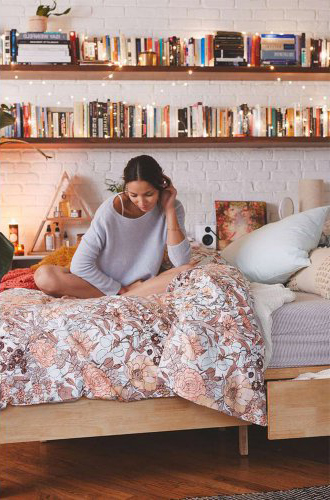 If you have a book shelf at home and you are looking for an easy and cheap decoration idea, the LED garland is the ideal solution!
10/10 Along the wall or above your sofa
Nothing like a pretty and sophisticated "guinguette" garland to bring warmth and friendliness in any space.
If this article inspired you, click here to see even more
LED garlands on our website !