Design tip: use LED candles to warm up your home!
As you know, nowadays, LED technology is everywhere in your daily life, whether its handy, practical or for your decoration. Economic, energetic and ecological benefits, there are only good sides to switching to LED lighting. But what about LED candles? What are the advantages compared to conventional candles? How to use them wisely so that they are both useful but also aesthetic? We tell you everything…
Why use LED candles for your interior decoration?
LED candlelights are a very attractive alternative to conventional candles. They are first of all more economical, since they do not consume! Indeed, a LED candle will have a lifespan of 30 to 40,000 hours depending on the LED model you chose. But they are also much safer! Exit the risk of fire since there is no actual flame. It is simply a thin plastic strip, weighted so that it flickers like a real flame and lit by a LED light from below. Most of the time, these work with batteries but some have a rechargeable battery.
The many advantages of LED candles
By opting for a LED candle decoration, you will first create a warm atmosphere in your home. Often warm white in color, they look exactly like conventional candles so that it's impossible to make a difference difference between a LED candle and a regular one. With the exception that the LED candles do not emit any smoke, any odor, nor do they drip of wax as they remain lit. You are free to use them anywhere in the house without any supervision since, there is no risk of fire with this type of LED lighting.
The LED candles obviously comply with the European regulations and safety standards. Whether it is to create an intimate, cozy, or festive and colorful atmosphere, all types of LED candles are now available.
What type of LED candle can I go for ?
The LED candle in natural wax: these LED candles have the advantage of looking exactly like incandescent candles. They are made of real wax which gives the candlelight a natural appearance with same look and same touch. They come in different shapes, sizes, colors, and are perfect for decorating a piece of furniture, a shelf ... They often exist in packs of 3 or more candles, of different sizes or shapes. They can even come with remote to control the intensity and movement of the 'flame'. Use them in your dining room to make a nice centerpiece for your guests, in your living room to put in a library or even in your bathroom for warm and relaxing baths.
The 'tealight' candle : in a more minimalist format, install it in a glass container or a candlestick! Very popular during ceremonies such as weddings, birthdays, etc., they will allow you to decorate your reception tables elegantly and at low cost.
The multicolored candle: a function not accessible with classic candles, naturally, and which allow to bring a festive air to your decoration! Colors can be changed simultaneously or not, for a trendy and design effect.
Some ideas for decorating your home with LED candles...
1/6 On the coffee table in the living room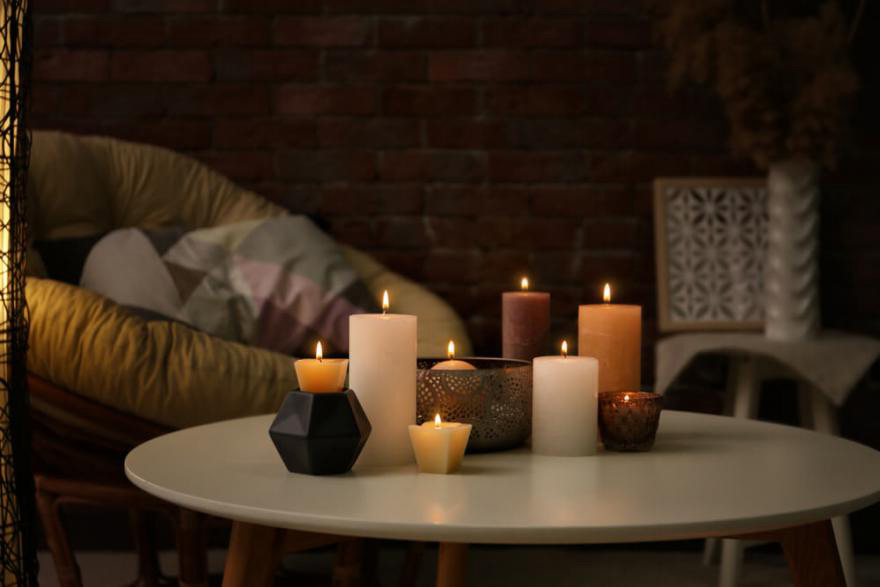 Install a multitude of LED candles of different heights and textures for a delicate and modern eclectic effect.
2/6 Floral mode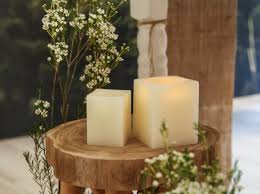 Install your LED candles next to flower arrangements, branches, leaves or flowers and bring a bit of poetry to your decor.
3/6 On the bathtub
Install warm white LED candles for a relaxing and soothing atmosphere in your bathroom, when you take care of yourself.
4/6 In the bedroom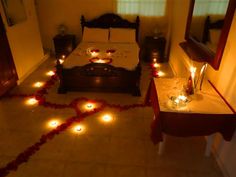 Above the bed, or on the bedside tables, for a romantic and intimate atmosphere…
5/6 On the stairs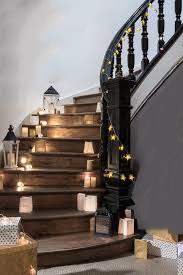 Put some LED candles in pretty lanterns and arrange them on the steps of your staircase, to bring a cozy and warm touch to your home.
6/6 At your windows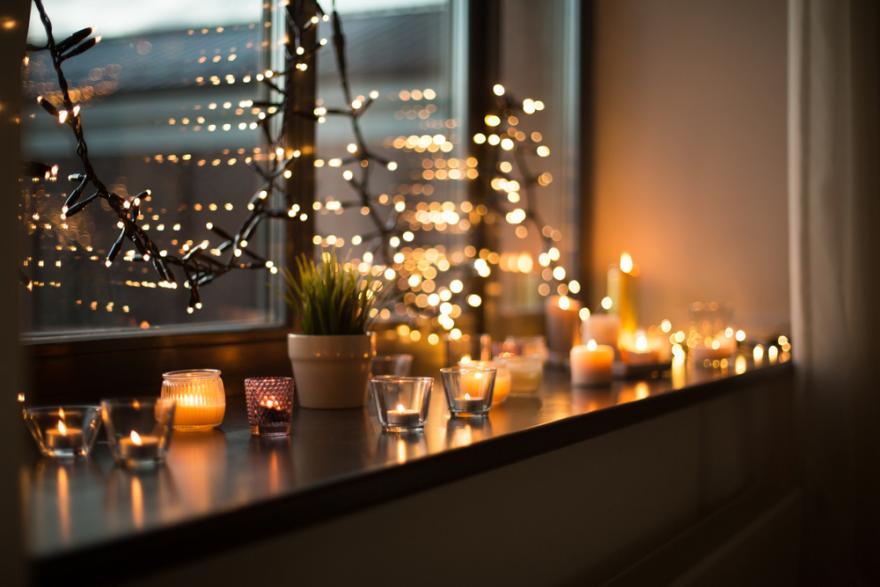 If you have unexploited window sills, collect small LED tealight candles, install them in small glass jars and let the magic happen…
Install LED candles outdoor? Yes you can !
The advantage of LED candles is that they will not go out if it rains or if there is wind! So why not take the opportunity to decorate your terrace, balcony or garden with LED candles? It is indeed possible to find LED candles that run on solar energy in order to decorate your exterior nicely at a lower cost! No batteries to replace or charge, the sun will take care of it!
There are also solar LED torches that reproduce the effect of a real flame! Along an alley or in front of the entrance to your garden shed, for example, nice effect guaranteed!

Definitely, LED candles have many advantages to turn your interior into a cozy, warm and pleasant environment. The best way to bring warmth to your home ! Go find all our LED candlelights on this link.